Add some inspiration to your mailbox
Every month, come home to an envelope of artwork. Treat yourself, share with friends, or gift the entire experience!
WHAT IS IN EACH MONTH'S MAILING?
One 3"x4" limited edition fine art print exclusive to subscribers
each is printed on archival 300gsm Moab Entrada cotton paper (paper size is 4"x6")

A detail card sharing the inspiration behind the month's mini

An exclusive 5"x7" coloring card
use it to unwind or gift as a card

A fun surprise art piece (buttons, magnets, stickers, and more!)

Free shipping

The chance to win original paintings
each month's mini painting will be given away to a surprise subscriber!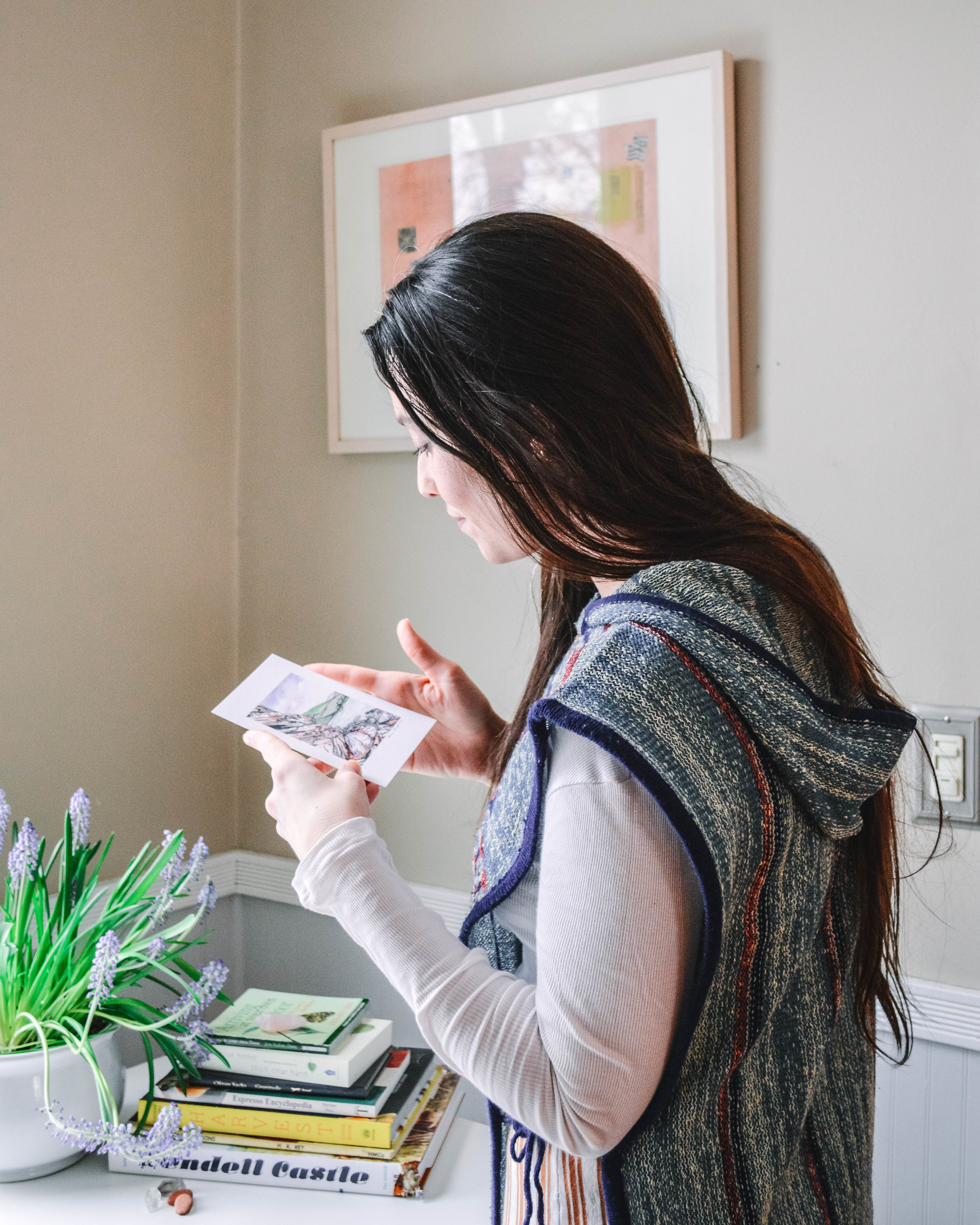 The Monthly Mini is created exclusively for subscribers. These 3 x 4 pieces are perfect for collecting and gifting. Each is printed on museum quality 300gsm Moab Entrada cotton paper using pigment based inks and is signed on the front.
Lets collaborate! These cards are all lines, no color, and are waiting for you to add your own vision. Each 5 x 7 card is printed on heavyweight cardstock. Use them to catch a quiet moment or send them as a card for a friend to color. I can't wait to see what you create!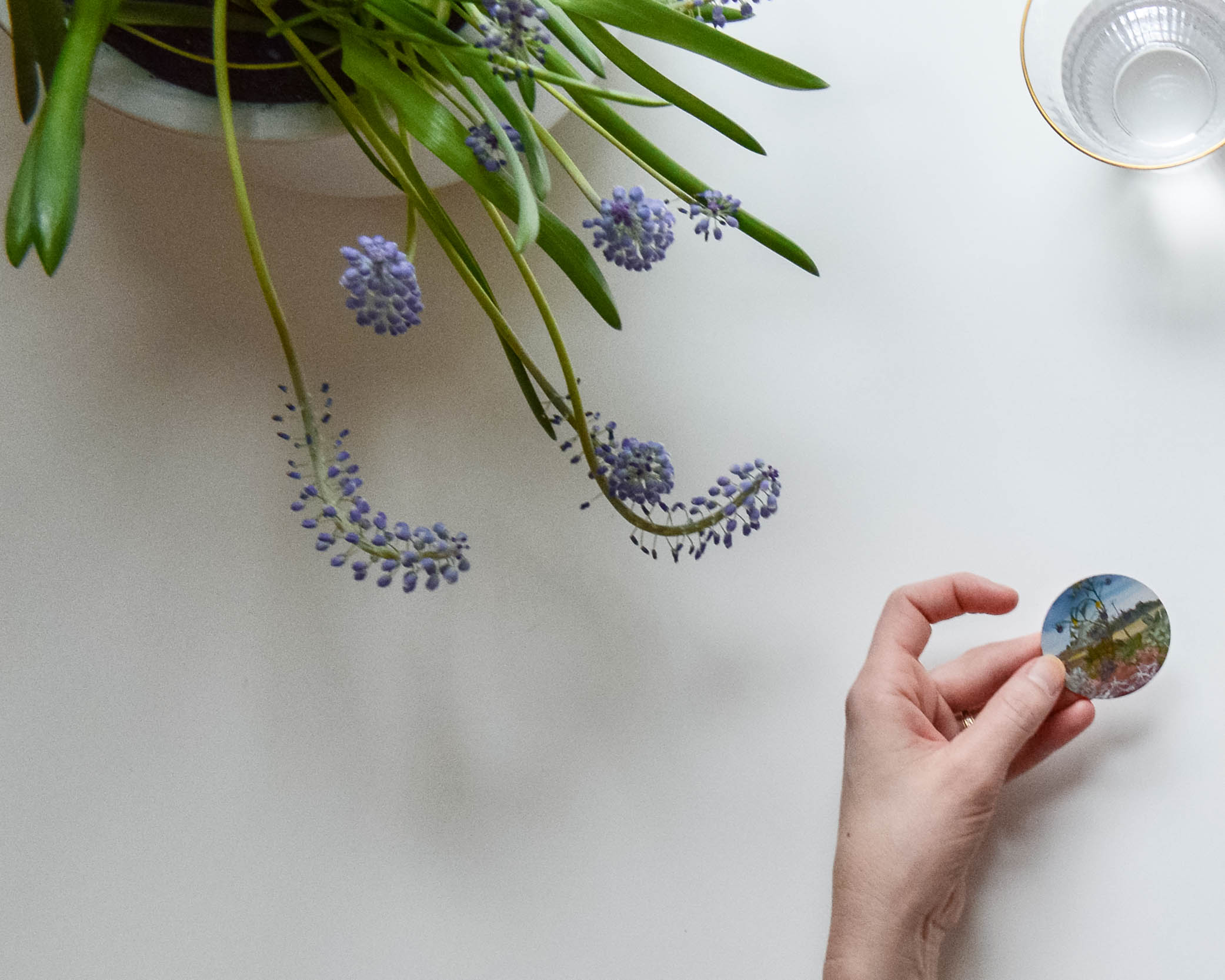 Each month subscribers will receive a different art surprise. Goodies include items such as magnets, buttons, stickers, coasters, and more!
BONUS!
Win original paintings
Each month's original painting will be given away to a surprise subscriber.
Receive a downloadable card when you sign up! Print at home and send it snail mail or deliver in person.
$20/month
Add to your own collection and have unique pieces
on hand to gift whenever a special occasion arises!
This six month subscription is charged monthly for six months, after which it cancels automatically.
Receive a card to download + print.
$120
Perfect for gifting
Send the 6 month subscription of art to the mailbox of your choice.
You select the start month.
Your choice of a BONUS mini print or UPGRADE one month's mini to an 8"x10" print.
Receive a card to download + print
to notify your recipient of their gift
or to keep if you're treating yourself!
Select your purchase style below and start receiving
THE MONTHLY MINI!
share how you are enjoying your print collection, coloring cards, and goodies on Instagram!

#themonthlymini